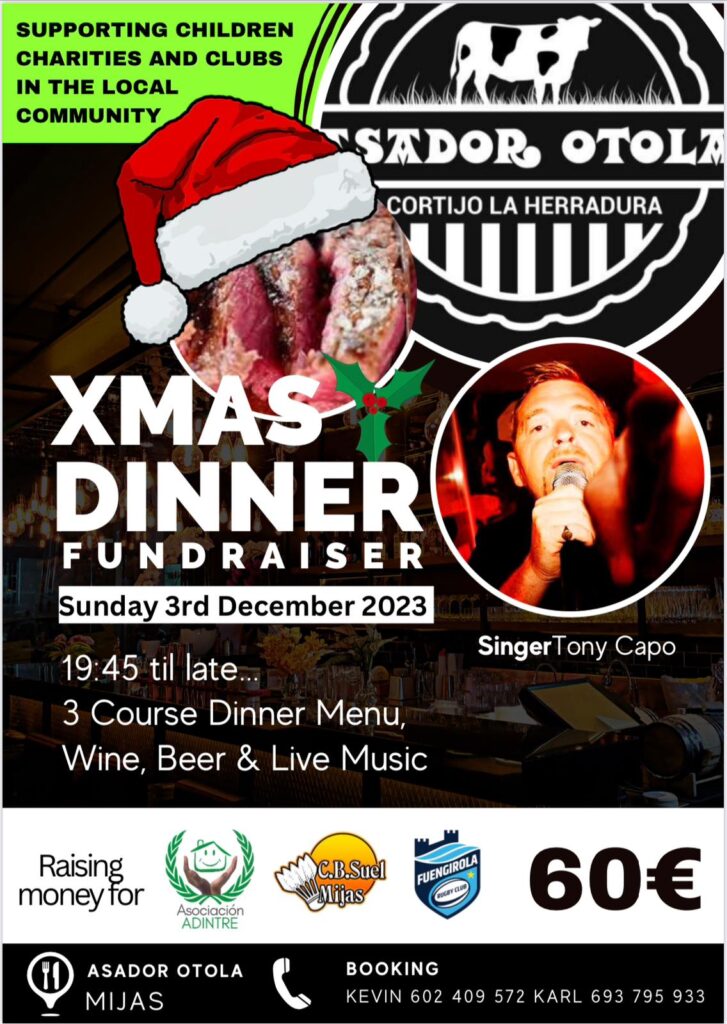 Good morning everyone, once again the ADINTRE Association is organizing its Christmas charity dinner, this year we are not doing it alone and an organization very committed to the cause is helping us, and will also help other social entities.

The menu will be about €60, this will be at Asador Otola in Mijas, and will take place on December 3rd.

We will enjoy a pleasant evening, accompanied by fantastic dishes, live music and very good company.We would like you all to participate and support us in these special moments.